KF Event Space Rental
One of New York City's architectural treasures - the Kosciuszko Foundation townhouse, the former Van Alen family home - offers an elegant and intimate setting for:
piano recitals, concerts, meetings, seminars, conferences, fundraisers, art exhibitions lectures and speeches, photo/video shoots and much more...
Prices start from $1,650.
For terms and additional information or to schedule an appointment, please email ijuszczyk@thekf.org or call 212-734-2130.
Rentals are available to NPOs on weekdays and weekends.
The building was designed by Harry Allan Jacobs and built in 1917. Its prototype is located in St. James Square in London and was the childhood home of England's late Queen Mother. It is an interpretation of the Renaissance style hankering to the simpler lines of classical architecture. It is graced with a light but functional stairway that unifies the public rooms of the town house in a unique manner. The scale, plaster work decoration, oak paneling, delicate marble fireplaces, and finely proportioned windows make a memorable and even monumental impression within the confines of modest footage.
The fully air-conditioned public rooms available for rental include the impressive rotunda with a sweeping staircase welcoming guests to gatherings, and the oak paneled gallery and reception room. A Steinway piano graces the gallery, making this largest rental room suitable for concerts seating 90. An early 20th century ornamental Steinway piano is available in the rotunda. The building is equipped with a fully functioning pantry kitchen and an elevator.
Read about us in: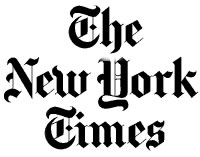 RENTAL CONTACT INFORMATION
Telephone: 212-734-2130
e-mail: ijuszczyk@thekf.org